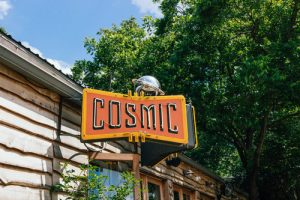 Hello and welcome! We are so excited to announce that each month we will be featuring one of our beloved clients on the blog! This feature will include everything you need to know about the establishment along with some fun facts, upcoming events, and photos. The first of our feature for May 2019 will be Cosmic Coffee!
Located at 121 Pickle Rd, this hybrid coffee shop and beer garden is a South Austin favorite. The establishment is a little over a year old, but walking into this place feels like walking into a familiar local favorite that's been around for much, much longer.
Cosmic is truly one-of-a-kind. It features specialty coffee, local craft beer, and food trucks on-site that provide a wide range of tasty offerings from tacos to BBQ. Adorned with orange and yellow chairs to match its accents, it also has a huge outdoor seating area that is a dog lover's dream.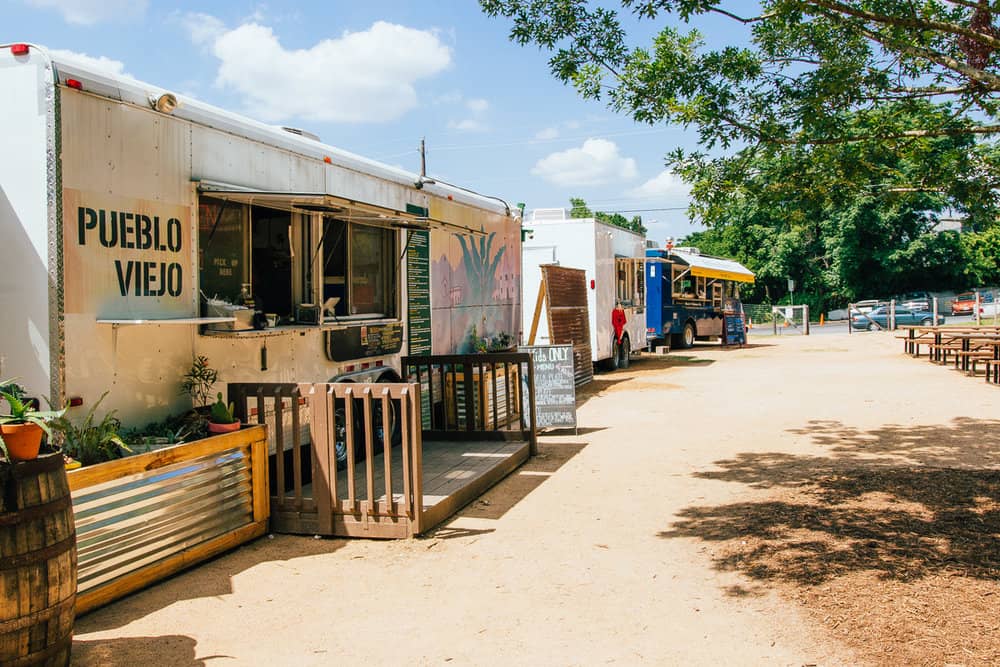 Food Trucks From Left to Right: Pueblo Viejo, Tommy Want Wingy, LeRoy and Lewis.
Tons of great seating!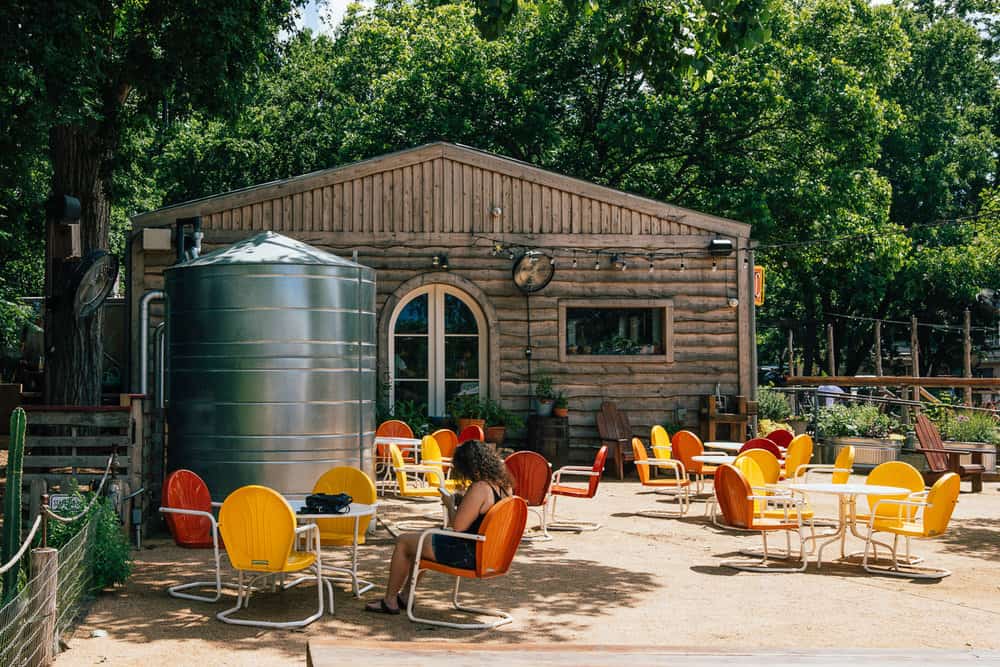 What truly separates Cosmic from all other hybrid concepts in Austin is its impressive mission for sustainability. What other coffee shop + bar do you know that has a biological pond and garden or a chicken coop on-site? Edible plants and herbs are harvested from this pond and might be found as an ingredient in one of their seasonal cocktails or used for aromatherapy inside the shop.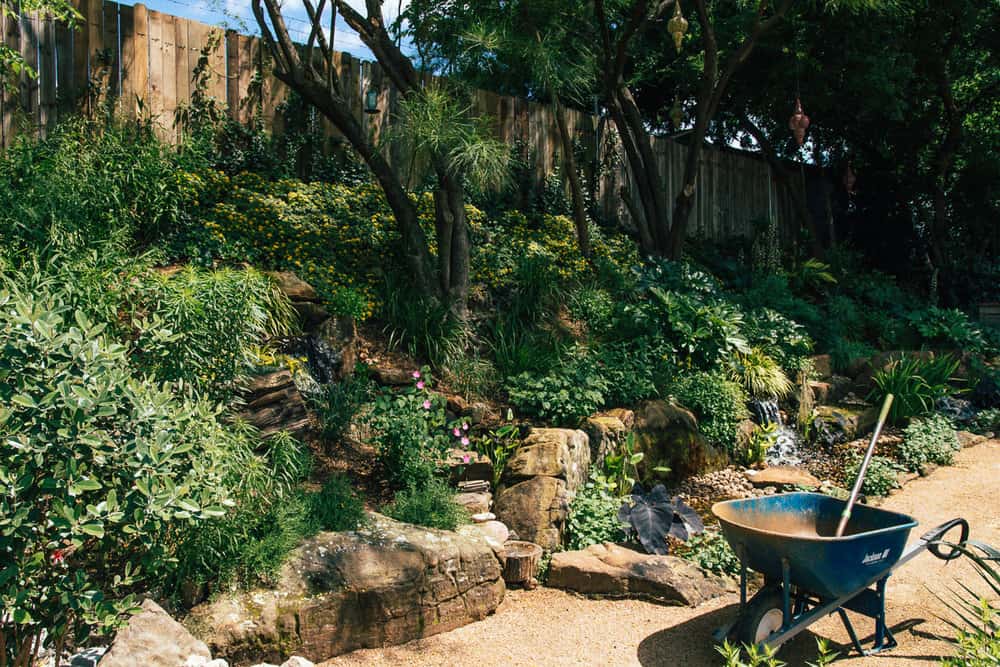 Cosmic has all its bases covered including but not forgetting live music entertainment. Almost every weekend customers will get a chance to enjoy a live show featuring musicians of varying sounds to play on the patio. Cosmic recently celebrated its one year anniversary by hosting a showcase with over 30 artists performing all during the week of South by Southwest featuring the likes of Ian Moore and Bob Schneider.
You can check out their next events this weekend! Cowboy Irie will take the stage Saturday, May 18th starting at 9pm, and Dave Scher Trio will end the weekend off Sunday, May 19th at 8pm.
If you haven't checked out Cosmic yet, do yourself a favor and go! Make a date of it, bike there on a Wednesday for Gears & Beers night, or walk over there after a climbing session at Crux to enjoy a cold one. You won't regret it!
Cosmic's Hours of Operation:
Sunday-Friday 7am-Midnight
Saturday 7am-1am
Food Truck Hours (may vary)
Pueblo Viejo Monday-Thursday 7am-10pm
Tommy Want Wingy Tuesday-Sunday Noon-10pm
LeRoy and Lewis Wednesday-Sunday 11am-9pm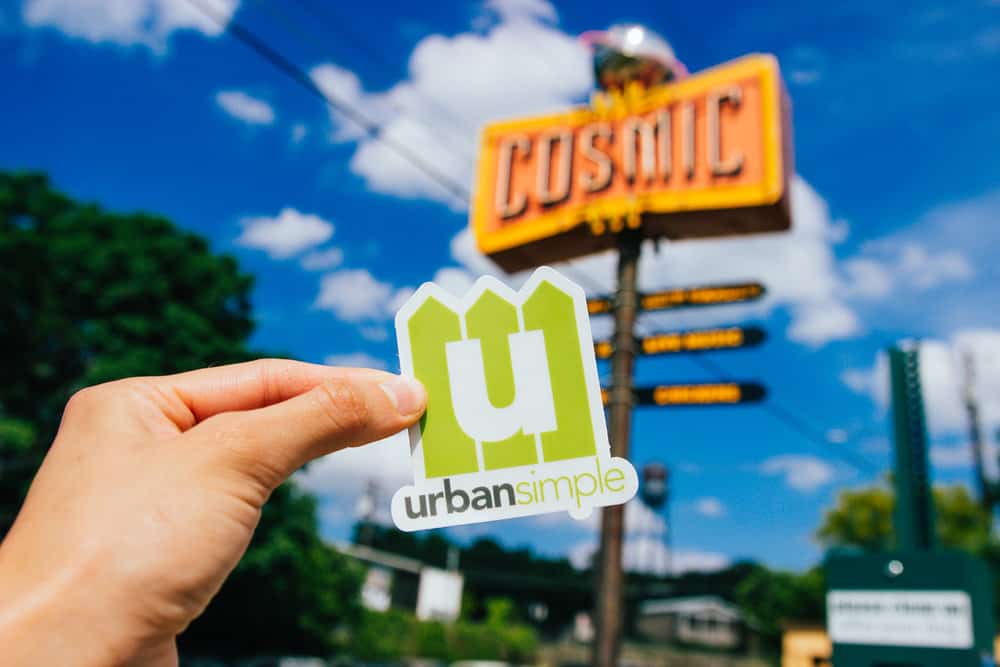 We are thrilled to be servicing this fine establishment!